1 Jun 2020
Fish Stories...
Whether you plan to go it alone or grab a guide the fishing is fantastic on

Anna Maria Island
No matter whether you are a beginner or a long-time fisherman, If you love to fish then you have come to the right place! The fishing on Anna Maria Island is fantastic year-round and can be done from one of the piers, out in the open water or even off the dock of your vacation rental.
Rules and Regulations
There are some rules and regulations that you will have to be familiar with when fishing in the area. For example, if you are over the age of 16 you will have to have a fishing license that can easily be obtained at many tackle shops or even at tax collector offices. If you are a Florida resident over the age of 65 or are fishing from land or an attached structure like a pier you do not need to get one. It's also important to know the different seasons and rules regarding certain types of fish. For the most current and up to date information make sure to check out The Florida Fish and Wildlife Conservation.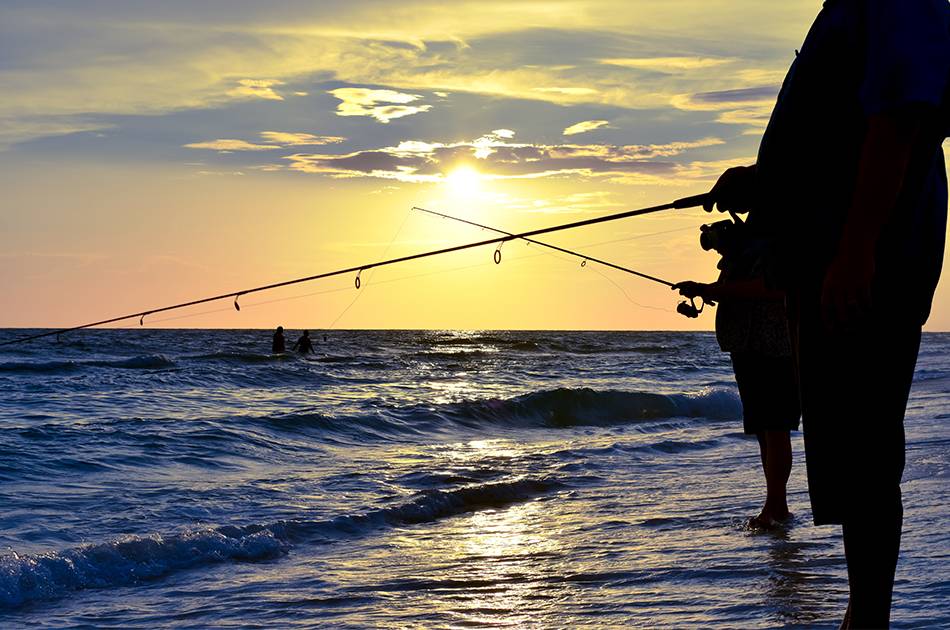 Types of Fish
There is a wide variety of fish in our local waters and surrounding areas. From Amberjack, Cobia, Kingfish, Grouper, Snapper, and Tarpon just to name a few. Whether you fish off of one of the piers or book a charter, you are sure to find lots of fishing action.
Different Seasons
The types of fish you will come across depends on the time of year. During the winter months, there is an abundance of Amberjack and Snapper. While Tarpon is plentiful during the late spring to summer months. Here is a breakdown of some of the most popular fishing seasons:
Amberjack: December-February
Tarpon: April-July
Sheepshead: November-February
Snapper: September-April
Red Grouper: January-September
For more information check out this helpful seasonal fishing calendar by Florida Go Fishing!
Fishing on The Bradenton Beach Pier or The Rod n Reel Pier
There are two main public fishing piers on Anna Maria Island. The Bradenton Beach Pier is located at the end of The Historic Bridge Street and offers lots of great amenities such as numerous cleaning stations, several covered spots to provide shade from the Florida sun, and even fishing light attractors for great night-time fishing.
The Rod n Reel Pier is located on the very north end of Anna Maria Island and is a favorite amongst locals and visitors alike. Enjoy beautiful waterfront views of the Skyway Bridge in the distance.
Both piers provide options to rent your fishing equipment and sell bait and have on-site restaurants available.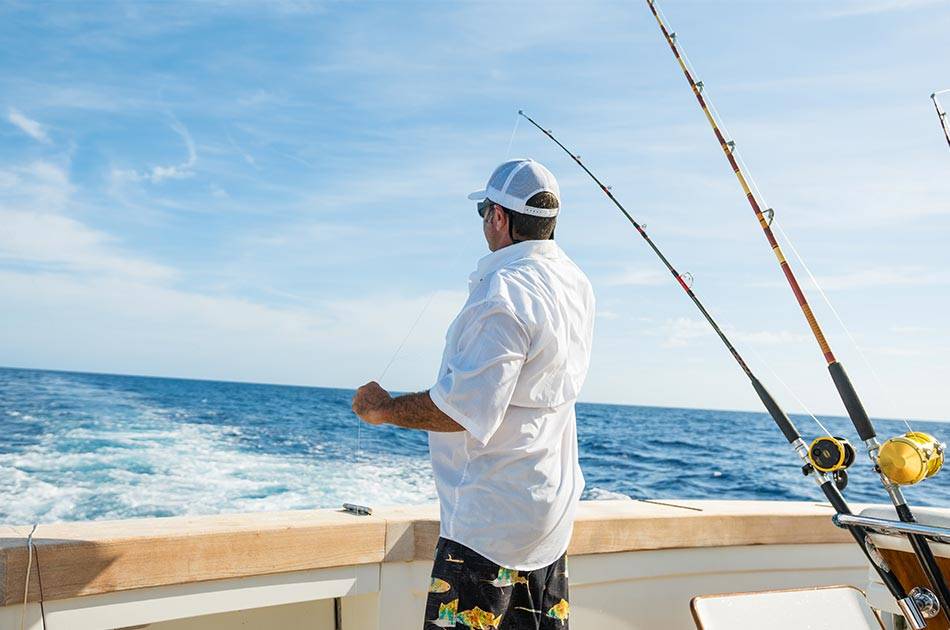 Booking a Charter
If you prefer booking a charter during your visit there are great inshore and offshore options to choose from! Anna Maria Charters makes booking easy and provides several different choices to pick from including a 4-hour or 6-hour charter.
Want to give off-shore fishing a try? Check out Cortez Deep Sea Fishing, they have two daily trips to choose from (weather permitting) and their rates include your rod, bait, license, permits and they even clean your fish for you!
Whether it be the shore, one of the piers, or a boat you are guaranteed to catch a good time when fishing on Anna Maria Island
Want to learn more about the many ways to catch fish on Anna Maria Island, give us a call 941.779.0733
Looking for a vacation Rental? Anna Maria Island Accommodations can help. Check out all of our great AMI rental homes or our popular searches.
Follow the Flip-Flops for a fantastic and fun adventure on Anna Maria Island. Contact us for assistance of tance or travel tips.