Looking for things to do around Anna Maria Island during your vacation? There are many fun places to visit and see that are very close to AMI. There are parks, preserves, museums, botanical gardens, and animal sanctuaries. Sure Disney and Busch Gardens are within range for day  trip but we want to tell you about all of the exciting local spots to visit that are close to your Anna Maria vacation rental.
Anna Maria Island is fortunate to be nestled between some of the most fascinating cities on the west coast of Florida. Tampa and Sarasota are both bustling with activties and so are the other small towns in between. Are you all beached out or just looking for something to do on a rainy day while on vacation? Then you will definitely want to check out the Bishop Museum of Science and Nature. If you are in the mood to learn about our local ecosystem then the Mote Marine Laboratory and Aquarium will be right up your alley.  There are many great places to explore all with in close driving distance to Anna Maria Island. Let us know if we can help you find something to entertain your whole family.
Anna Maria Island Things to Do Nearby...
The Bishop Museum of Science and Nature

201 10th St W, Bradenton
941.746.4131
Mote Marine Laboratory & Aquarium

1600 Ken Thompson Pkwy, Sarasota
941.388.4441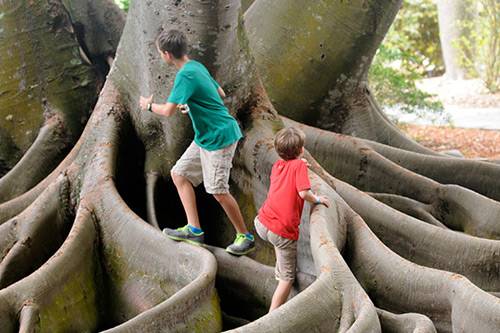 Marie Selby Botanical Gardens

900 S Palm Ave, Sarasota
941.366.5731
Florida Maritime Museum

4415 119th St W, Cortez,
941.708.6120
Big Cat Habitat Gulf Coast Sanctuary

7101 Palmer Blvd, Sarasota
941.371.6377

Looking for a Vacation Rental Home on Anna Maria Island? 
Follow the Flip-Flops. Let us help you.
Explore Anna Maria Island Vacation Rentals by Popular Searches