On Anna Maria Island, nature abounds. There are no shortages of wildlife or natural habitats. In fact, nature lovers can spend countless days exploring the the vast preserves and parks on and around Anna Maria Island. Florida has an incredibly diverse collection of flora and fauna just waiting to be experienced.
The parks and preserves near Anna Maria Island are filled with hundreds of acres of natural habitat that are home to an amazing array of ecological sights and sounds within just minutes of Anna Maria Island. There are boardwalks to be walked, trails to be navigated, towers to be climbed, and many different plant and animal species to be identify. The Anna Maria Island beaches are amazing, but a true sense of nature can only be felt when visiting the unspoiled beauty of our local conservation areas.
Preserves and Parks Near Anna Maria Island...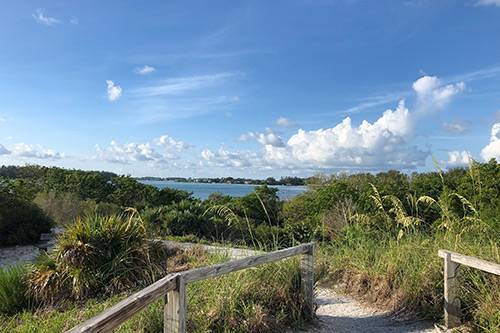 Leffis Key
2351 Gulf Drive South, Bradenton Beach
941.742.5923
Neal Preserve
12301 Manatee Ave W, Bradenton
941.742.5923
Robinson Preserve
1704 99th Street Northwest, Bradenton (North Entrance)
10299 9th Ave NW, Bradenton (The Expansion / NEST Facility)
941.742.5923
DeSoto National Memorial Park
8300 Desoto Memorial Hwy, Bradenton
941.792.0458

Looking for a Vacation Rental Home on Anna Maria Island? 
Follow the Flip-Flops. Let us help you.
Explore Anna Maria Island Vacation Rentals by Popular Searches