We know that traveling with a large group or even just as couple is a stressful process these days. You have planned diligently for months to get to Anna Maria Island to decompress and it cant come fast enough. Wouldn't it be nice to have someone else do your errands or shopping before you even arrive to paradise and to you vacation rental. This could help emphasis the stress free feeling from the moment you cross the bridge. Knowing that your fridge is stocked with all the goodies and supplies you will need to make your memories with as little stress and effort as possible. Your time is valuable and so are these services.
Whether you need help running some errands or would like someone to do you entire grocery shopping for you, there are some great operations on Anna Maria Island that are ready to help you do pretty much anything. Don't be shy, ask for help. That is what these companies are here for. Providing you withe piece of mind and helpful hand. Looking for a company to deliver hot food from some of Anna Maria Island's most coveted restaurants while the family frolics in the pool? That is thing on Anna Maria Island. Check out Island Eats for this amazingly convenient service.
Concierge, Errands, Grocery & Food Delivery on Anna Maria Island...
Consider it Done AMI
941.896.4089
The Loaded Kitchen
941.254.3145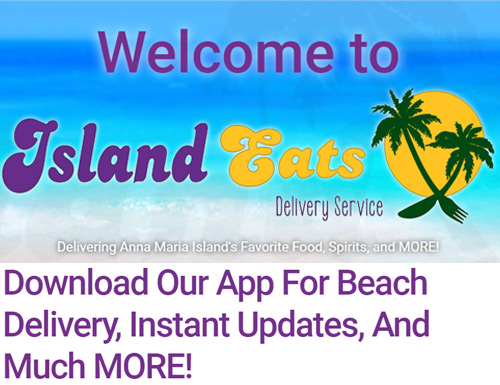 Island Eats Delivery Service
941.201.8184
Looking for a Vacation Rental Home on Anna Maria Island? 
Follow the Flip-Flops. Let us help you.
Explore Anna Maria Island Vacation Rentals by Popular Searches