It is hard to bring everything you will need on your Anna Maria Island vacation. Fortunately, AMI has many great companies to rent the fun or essential items you would want during your stay. Being able to ride your bike to all parts of the island is something every visitor should take advantage of. The Anna Maria Island roads are very safe. There are bike lanes on most of the main roads in Anna Maria, Holmes Beach, and Bradenton Beach. Renting a golf cart is a whole different element. It too should fall into your must-do category while on the Island. Being able to take the family out to eat or to the beach in the comfort and open-airness of your own golf cart is an unbeatable experience. 
Making amazing Anna Maria Island memories always comes easy. Even easier when you are having the time of your life on a paddle board and kayak. There are many visually interesting spots to explore both on and just off the Island. Most of our vacation rentals provide beach chairs but other items like coolers, umbrellas, and tents, can enhance you day at the beach and are easily obtain by the great service providers we recommend. Beach bocce, corn hole, or horseshoes are additional games that could add some more awesome into your day.
Watersports, Baby, & Beach Gear Rental on Anna Maria Island...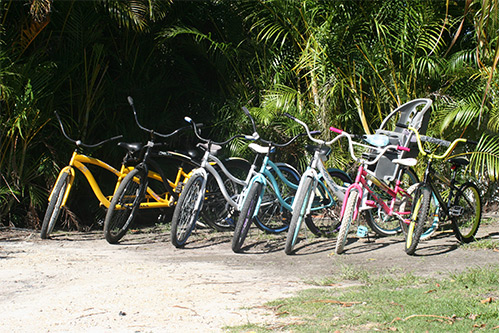 Fun & More Rentals
5347 Gulf Dr, Holmes Beach
941.462.2719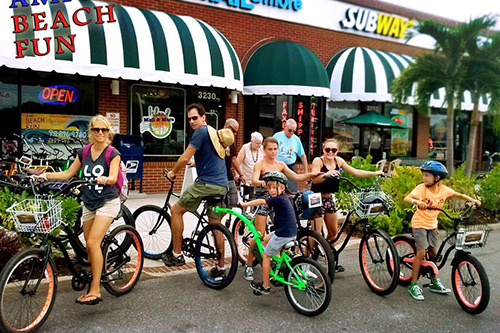 AMI Beach Fun Rentals
3228 E Bay Dr, Holmes Beach
941.896.9780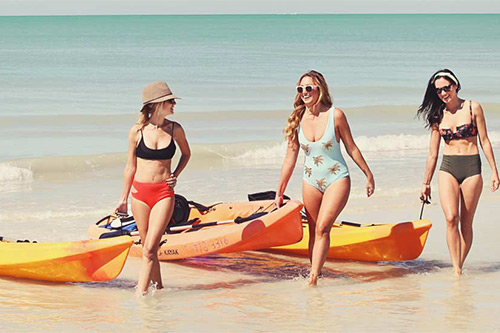 Beach Bums
427 Pine Ave, Anna Maria
941.778.3316
Looking for a Vacation Rental Home on Anna Maria Island? 
Follow the Flip-Flops. Let us help you.
Explore Anna Maria Island Vacation Rentals by Popular Searches